Don't know where to start with a Hive Note? We've got you covered. You can now select one of our six Notes templates from the three "More" dots in the upper right hand corner.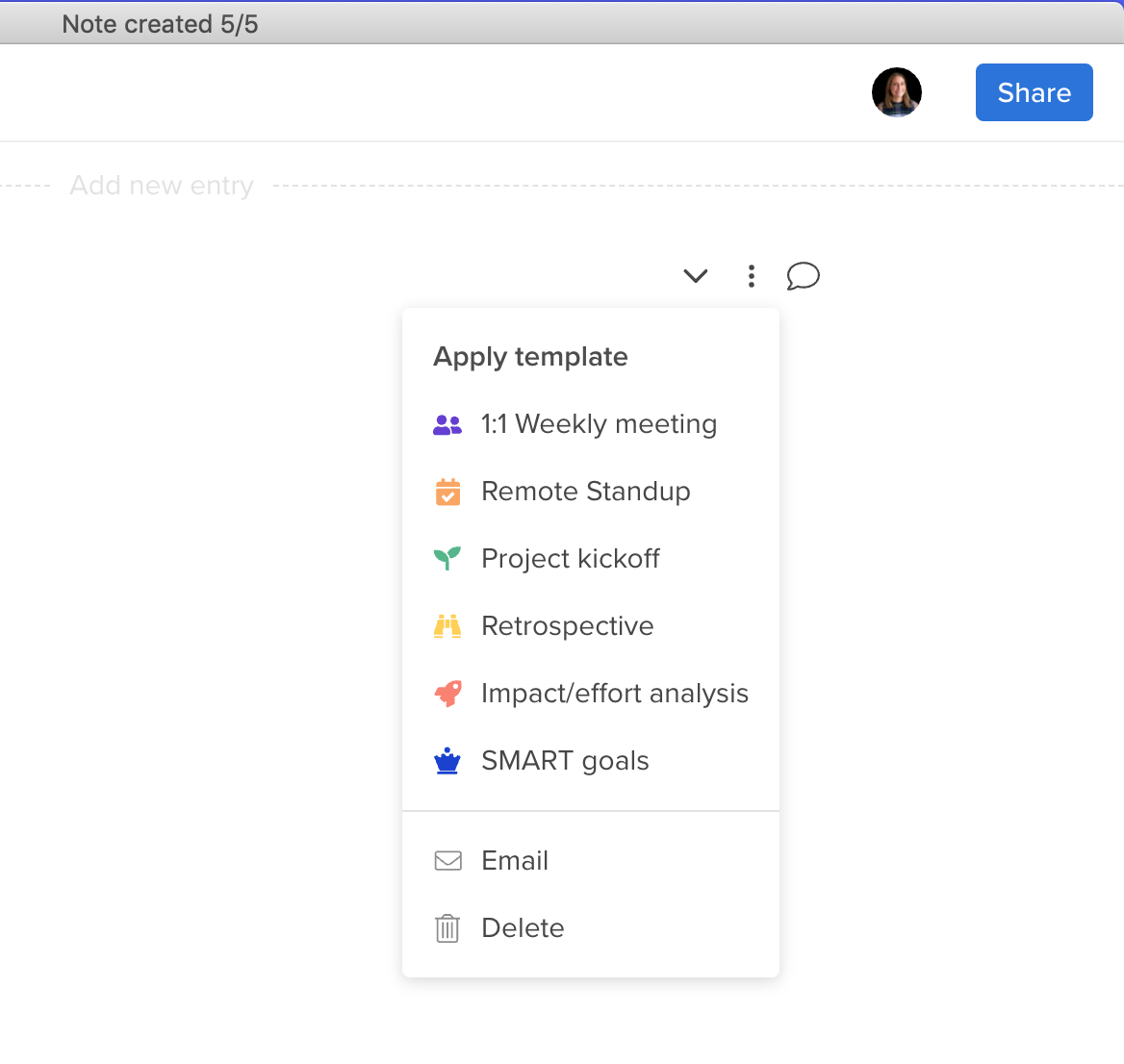 Each template will auto-populate text to guide your through your meeting and assist you in the note-taking process.
Here's a quick look at what one of our post popular templates looks like before you add your own copy.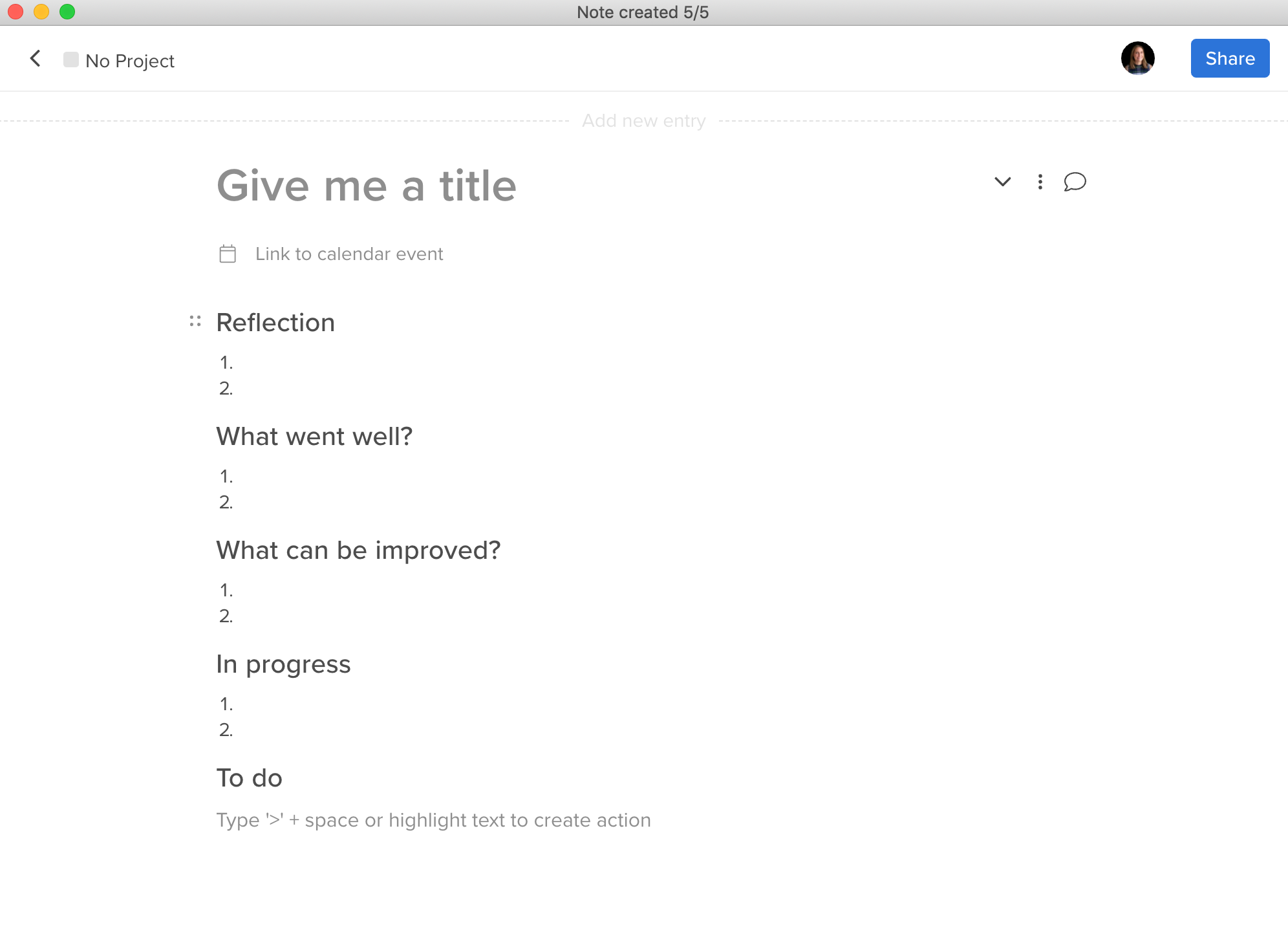 To make the Note your own, simply add in content in the designated areas. Since Notes are collaborative, your team members can also add information simultaneously as well as next steps.
Here's what a built out Note could look like: